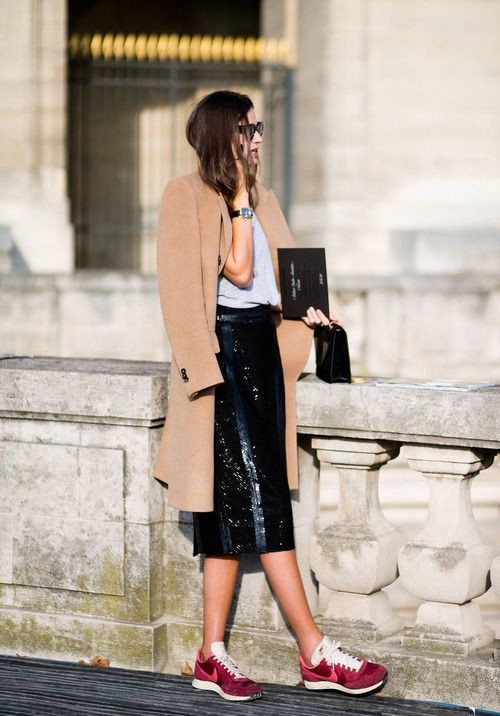 You don't have to spend $4000+ to get a great pair of high-fashion sneakers.
Just look for sporty shapes with feminine accents like lace or flowers , and feel free to replace those factory-issue shoelaces with something prettier like a piece of animal print, flower, tweet, sheer ribbon a la Chanel.
Then match the color of your shoes to your dress for a sophisticated, straight-off-the-runway look that's as comfy as it is trendy.
BY MONIQUE